Vaculyft L is equipped with a caterpillar chassis for easy movement and establishment.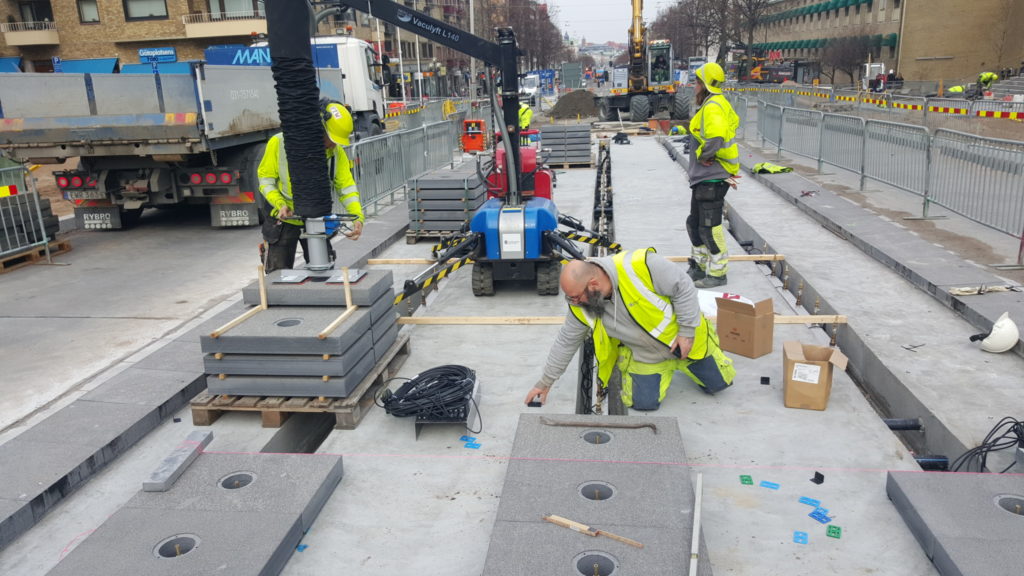 Den smidiga läggningsmaskinen för marksten, plattor, kantsten, mursten, säckar m.m.
Utrustad med larvchassi för enkel förflyttning och etablering vilket innebär oändliga möjligheter på användningsområden inom lyfthantering.
Finns i olika utföranden anpassade till lyftobjektens storlek och vikt.
Genom att lossa en enda mutter kan enkelt lyfta av lyftenheten och montera ett självlastande dumperflak på Vaculyft L.