Pritec vaculyft ab
Pritec Vaculyft AB specializes in lifting and materials handling. We have the knowledge and experience to understand and solve your problems in lifting and materials handling. We manufacture and sell machinery and equipment with ergonomics, economy and ease of use in mind.
Now, we and our products are taking off
30 years of experience with inspiration from Sten Andersson and the invention of the TUBE lift
Lay paving stones up to ten times faster
Pritecs paving machine lays up to twelve stones at a time
Mechanics & Forging
Construction forging, steel structures, service and repair. We fix most things.
Pritec offers the industry's smart standard products and special solutions that prioritize ergonomics and economy. PRILIFT is, for example, a vacuum lift based on the TUBE principle. It both holds and lifts with the same vacuum, which gives an extremely soft and compliant lifting movement.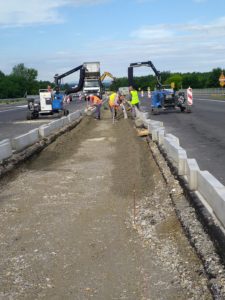 Double work in Slovenia. Another machine sold to Slovenia
Read more "